Sidebar Set Up: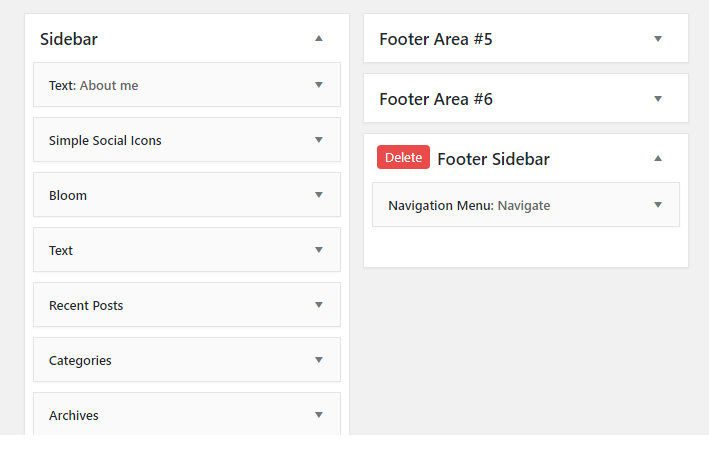 Go to Appearance >> Widgets
Add the following widgets to the Sidebar and create 1 custom widget area – please name these custom widget areas as shown as the theme will pull the information from the widget set up:
SIDEBAR SET UP:
Add the following widgets
Text widget – for the 'about me' widget
Add a text widget and set the photo height an width at 250px as per the following. Use your own url from the default WordPress media area. Change the text to whatever you want your description to say about you.
Simple Social Icon widget: Use the following diagram)
(Background colour: #063338 Hover colour: #005f77)
Bloom Widget (Select widget in the drop down)
Select a custom menu widget and add the category menu that you set up when you created your menus'
CUSTOM WIDGETS: 
Footer Menu:
Add the navigation widget and select the nav bar that you set up on the menu set up.