Birdie Jones Documentation
Instagram Set up:
Go to the Instagram feed on the WP  menu and connect your Instagram account using the blue button. Save this.
Go to the Customisation tab and in the image settings, set the image number to 10 and the columns to 10.
Uncheck all the other options as you scroll down the page.
And Save. The feed will automatically show, as the shortcode has already been added to the footer in the Divi Library.
Social Icons feed.
On the widget menu, add a custom widget at the bottom and save. Refresh the screen and add your social media links.
You can change the colours ONLY in the top area's as you can see in the image below. Change the settings as shown in the image: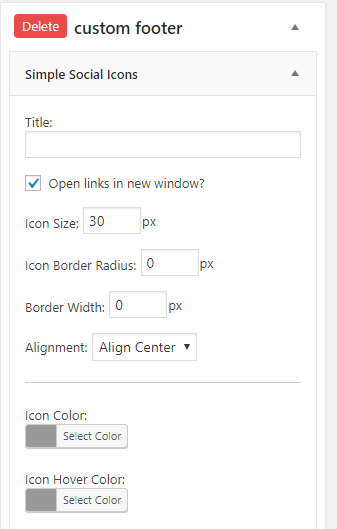 Category Widget:
Add another custom widget are as above and add the category menu you created in the menu set up. Save.