Plugin Installation:
Follow the links below and download the plugin .zip files onto your computer or you can search the WordPress repository to install these plugins.
Please install the plugins before you install the child theme.
Bloom Plugin (Included with your Divi purchase)
Log into your WordPress admin dashboard
Scroll down to Plugins >> Add New >> Upload Plugin
Locate the plugin .zip file on your computer, hit 'upload'
Activate
To use the Instagram feed, connect your account using the big blue button and save. After you have done this, go to the 2nd tab along called 'Customize' and make sure you set the columns to 6 and photos to 6 with 5px padding:
Uncheck all the other check boxes which follow on down the page and save.
See below: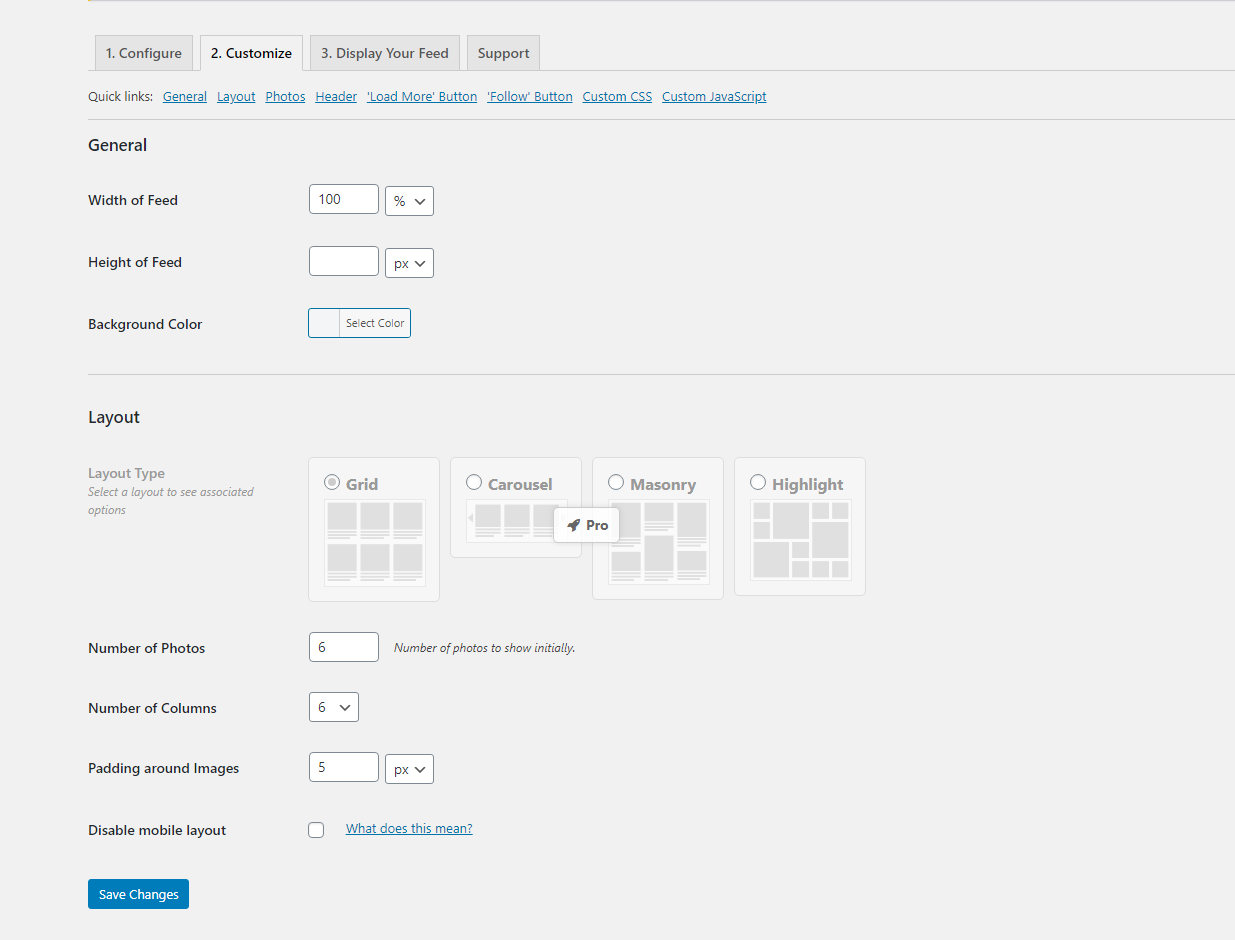 Bloom Import
Add the plugin from Elegant Themes and activate.
Go to the home screen of Bloom and select Import.
Upload the json file called Bloom in your download

When the json file has been imported, go to the set up screen by clicking on the gear lever, which will take you to your account details.
For more details check out the Bloom documentation here.  
Once you have followed the prompts, save the page and on the Bloom home page you will see a tick mark. Activate this and the optin will activate.
Widget Importer:
Import the plugin and activate.
Go to Tools >> Widget Importer and import the widget.wie file in your download.