Simple Social Icons
The setting for the icons are as follows: 
Icon background colour: #a17b62
Icon hover colour: #e1ad95
Set the widget up as follows: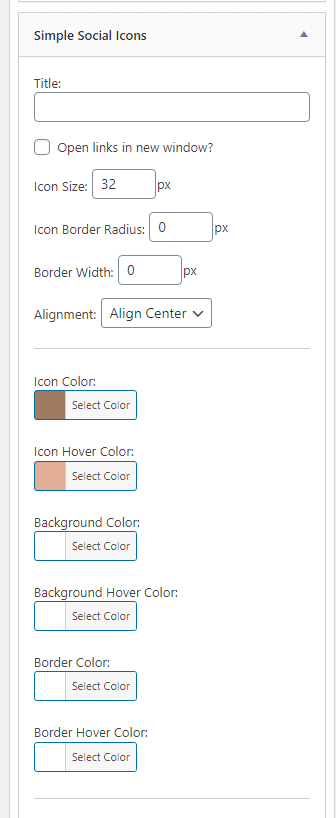 Setting up the footer nav bar:
At the bottom of the widgets page, you will see 'Create custom sidebar'
Add a sidebar named Custom footer
Drag the menu created for the footer pages from the navigation widget.
If the widget is not showing, go to the Theme builder, select Sidebar and allocate the menu in the module.
Save the page and the nav bar will show in the footer
Instagram Feed: 
Select Instagram on the WordPress Menu on the left. 
Add your Instagram account by pressing the blue button and follow the prompts.
Save the page. 
At the top on the second tab, go to 'Customize' and set the settings as per the following image: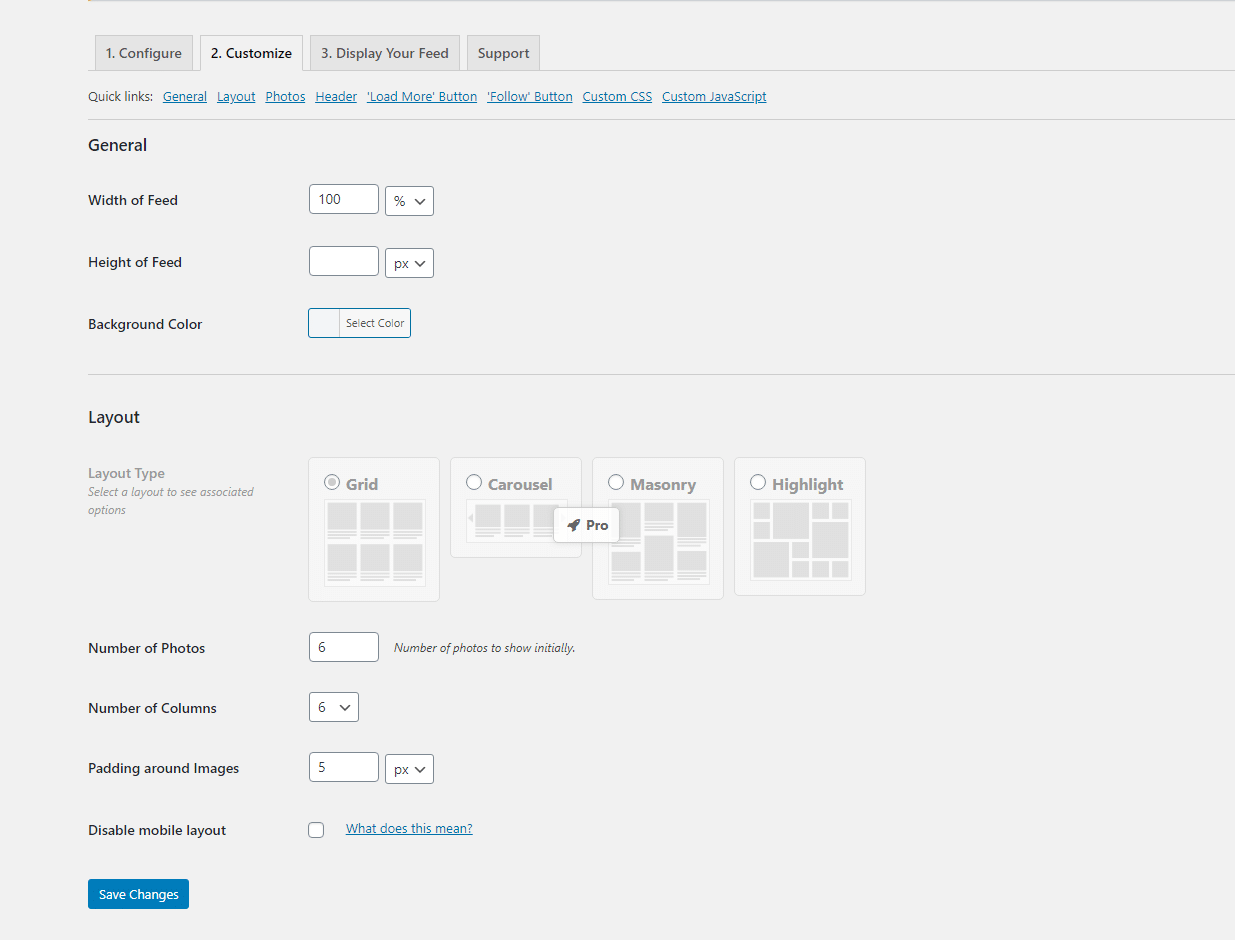 Uncheck all check boxes further down the page and save the page at the bottom.