Raven Tinley Documentation
Widget Set Up
Instagram Set Up:
Go to the Instagram settings (on the left menu of your WordPress dashboard) and follow the plugin instructions on the first tab using the wizard to connect your Instagram account.
Save these settings.
Next go to the Customize tab and configure the settings as per the following image.
The number of photo's at 6 and number of columns at 6.
Uncheck all other settings
Save
For the sidebar widget:
Add a text widget to your sidebar and add the following shortcode, that you can grab from the 'Display your feed' in the Instagram plugin tab: Set the columns and number of photo's in the shortcode as follows: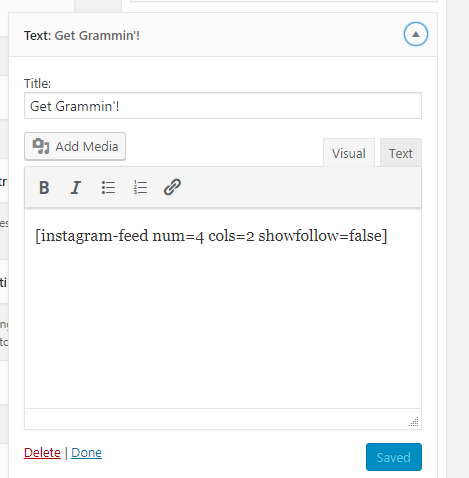 Sidebar Set Up:
Go to Appearance >> Widgets
Add the following widgets to the Sidebar and create 2 custom widget areas – please name these custom widget areas as shown as the theme will pull the information from the widget set up:
SIDEBAR SET UP:
Add the following widgets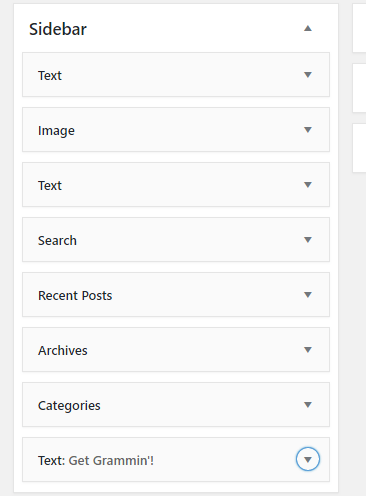 Add a text widget and add your photo and text to describe yourself.
Add a Bloom widget for the sidebar and select the optin from the drop down box.
Add another text widget and include either your Google adsense code here or an image
Add an archive and a category widget
You should have already added the text widget with the Instagram feed (as above)