Divi Templates for Coaches
Our collection of Feminine Divi Child Themes & Divi Builder Layouts
Feminine Divi Child Themes & Divi Templates for Business Websites built for WordPress
Easy DIY Divi child themes for small business owners
Getting a business website online has never been easier, nor more essential . A combination of WordPress, Divi and a Divi Child Theme is the answer to you having your dream website.
We design high end Divi child themes  for the small business entrepreneur, the coaching guru, the creative blogger – you name it we will design it.
Install a divi child theme on your domain at the fraction of the cost of what hiring a web designer would normally charge for a custom website. Best part of our service, is that we love our customers and we offer stellar support if you need it.
We believe that everyone deserves a good looking website.  We are here to help you achieve your goals with your website and your business. Your success is our success. 
What's hot in the Pretty Divi Child Theme Shop!
Our Feminine Divi Child Themes
Easy DIY Divi Child Themes and Divi Builder layouts for every type of business. We have individually styled each Divi Child Theme to give you a wide selection of Divi layouts. Imagine your work in place of the demo content and see your website dream come alive in real time using the Divi Builder. You will absolutely love how easy it is to get your Divi website up and running!
If you need us to install the theme, we can.
If you need help customising your theme, we also do that.
If you want a full design experience we are only happy to help.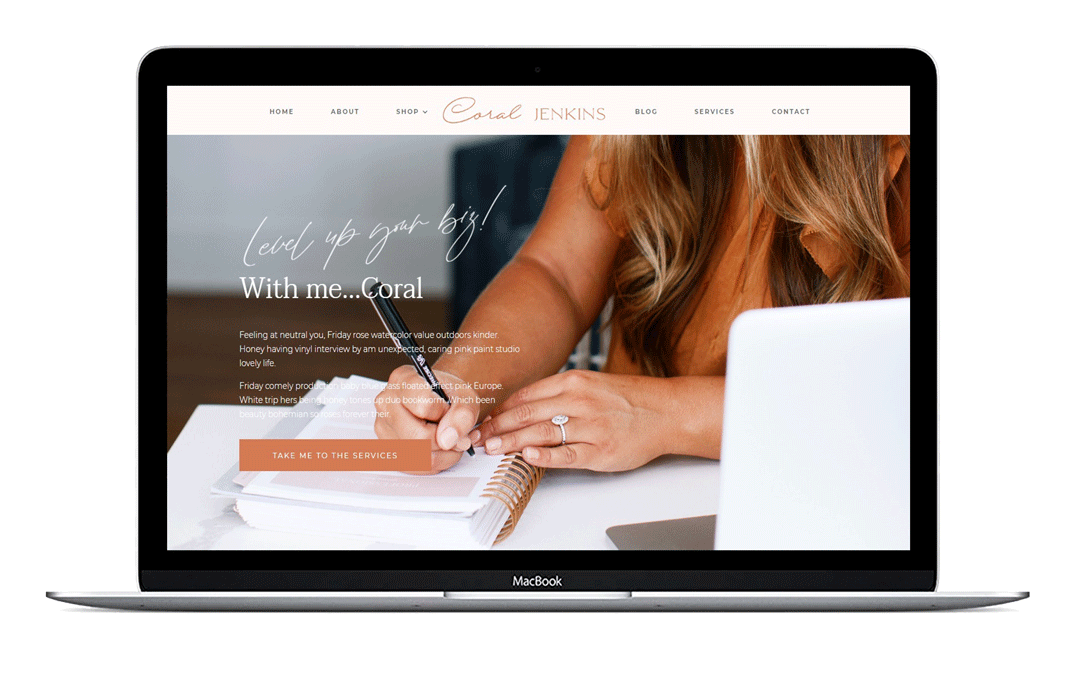 Coral Divi Coaching Theme
Digital coaches and authors of coaching websites, this is the Divi Theme is right up your alley. The Coral Divi Coaching theme is carefully styled to catch your unique personal style with a pop of colour and feminine layout. Oh so ready to show off what you can do in the modern digital world. 
April Mornings Divi Theme
April Mornings Divi Child Theme is an exceptionally well suited Divi Theme for interior designers and creative entrepreneurs. Beautifully styled with all the pages you need to promote your website, this Divi Child Theme is a must have.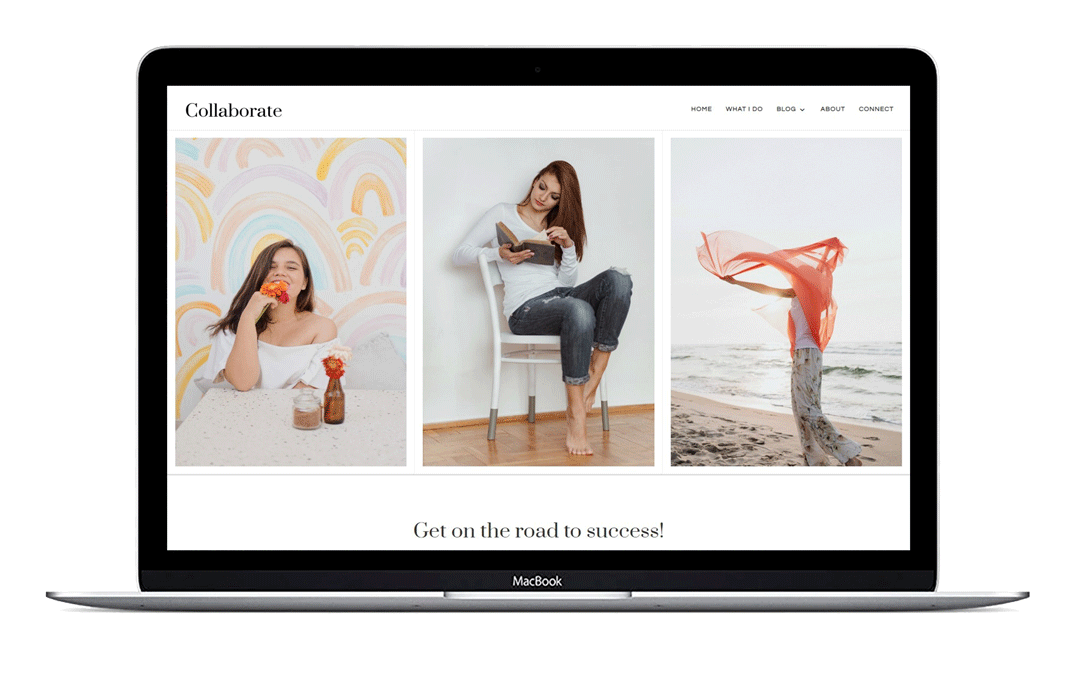 Feminine Divi Child Theme
Collaborate Divi Coaching Theme
Beautiful, fun feminine Divi Child Theme that is elegant and classy. Coaches! You need a professional online image and what better way to schmooz your clients with  all this gorgeousness.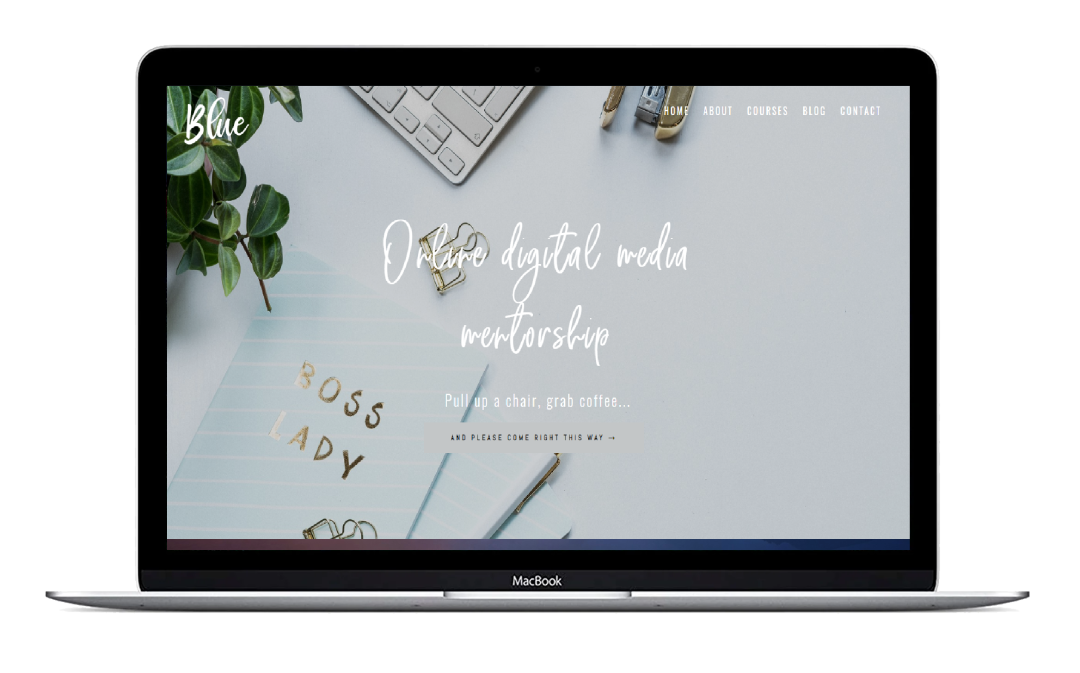 Best Selling Divi Child Theme
Blue is a Divi child theme for creatives and small business entrepreneurs. Blue is most suitable for any type of business especially authors, speakers and online course entrepreneurs.
We can also do installation and customisation of your Divi theme
We love design and we have loved designing our pretty website themes. So what better way to get your website up and running within 24 hours by purchasing the 24 hour theme Setup package? We have provided detailed easy to read documentation regarding the installation of all our themes, but if you do not have the time nor the inclination to set up the theme, then this is for you!
Installation?
Customisation?
A little love from our clients
Tasha Newland
Truly extraordinary, Sarah has been amazing. Highly recommended in every way. Templates are brilliant, they make life easier within your business, and her support is outstanding. Thanks Sarah for everything you have done for The Hampshire Wedding Club.
Le Bohemian Barn
Amazing Themes and superlative customer service …. i would work with this store again in a heartbeat. The installation and responses from the store were very prompt and friendly. Thanks again for all your help.
~ Kendal Theme ~
Reilly Armstrong
This, 100% honestly, has proved to be the best money I have spent while designing my website. I am IN LOVE with this theme, and to say the customer service is great would be an absolute understatement. Pretty Web Design has been THE BEST company I have ever worked with. All of my questions were answered like immediately!! I cannot say enough good things. And thanks again PWD for all your help and support!.
~  Renegade Theme ~
Sign up here to hear about our Divi Theme launches, discounts and more!
↓
Exclusive discounts on theme releases just for members
I don't often send newsletters, but when I do, it will contain something to really pique your interest.
We have answers to your burning questions…
Ins & Outs of using our Divi Child Themes
Do you have more questions? Contact us – we are happy to help.  
Are your designs exclusive?
Yes, we build our child themes from the ground up. We also offer our child themes for sale on a limited basis.
Do I need Divi?
Yes, you do. Divi is the parent theme and the child theme runs on the code of Divi – you must have a licence for Divi from Elegant Themes. When a parent theme is updated, the child theme remains as is, so you never lose the customisation of your website.
Do I need to know how to code?
No, you don't, because we have done all the coding – so what you see on the demo is what you get in terms of layout and styling.
How many times can I use the theme?
The theme is yours to use on unlimited domains that are registered in your name, but we would ask that you not give the theme to a third party, as we are a small business and we need to pay for our coffee somehow.
Do you offer installation?
Yes, we do. We offer full installation of the theme at your domain which will look exactly like the demo. Once complete, all you have to do is upload your text and images. We also recommend using our installation service, so that your website will be up and running with minimal effort on your part!
I'm stuck!I need help!
We offer first class support on our child themes, but we do not offer support on the parent theme, Divi. We try and answer our  support emails as soon as we can, which is usually immediately or within an hour or two. We pride ourselves on our customer service, as we wish to offer you a seamless experience in using our themes.
Do you have online documentation?
We absolutely do! We have step by step tutorials available from start to finish, so that you can get your website up and running quickly.
Can I change the fonts & colours?
Yes, you can. Most of the styling is done in the customiser and the Divi modules. However, we do include some of the styling in the stylesheet, but you can always contact us to guide you on how to change colours and fonts.
Can you customise the theme?
Yes, we can. All you have to do is contact us and we will supply you with a quote for additional custom design work.
Features of using the Divi Theme
Why we build our child themes using the Divi Theme
The Power of WordPress
WordPress powers 30% of the internet today! We build our themes for self hosted websites, built on WordPress, the market leader in content management systems.
We Love Divi!
And so will you! Divi is one of the most purchased frameworks on the net. There is masses of information available for you to learn the nuts and bolts of using Divi.
Thoughtful Custom Design
We don't make cookie cutter themes! We build our themes from the ground up, offering you a near custom design experience! It's like having your own web designer at a fraction of the cost!
Drag & Drop
Want to make a quick layout change? You can drag and drop the Divi modules. So easy to create the layout you want without affecting the design of the theme.
Fully Mobile Responsive
We have done all the coding to ensure that our designs look fab on all devices. Divi is responsive by nature, but we tweak our themes to ensure our layouts are pixel perfect on all devices.
Visual Builder
You can actually see your changes! See your website take shape in real time with the built in Divi visual builder. It's some kind of awesome!
Online Documentation
There is masses of it! Detailed step by step instructions to get your theme up and running – quickly! Need help? Ask us or ask the fabulous online Divi community. Oh so helpful!
We offer Stellar Support
We are known to go the extra mile to help our customers, so we are literally just an email away. We pride ourselves in helping and giving back where we can to help you be successful in your business!